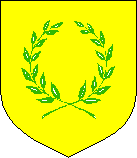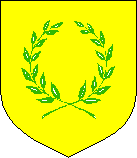 Society For Creative Anachronism


I am a member of the SCA. I live in the Barony of Nordskogen, which is in the Principality of Northshield, which is a part of the Kingdom of the Middle. (Whew!)











In the Society, my name is Kassia Sophia Tzykandelina, and I was born in the Empire of Trebizond at the end of the 13th Century, which, for most cultural purposes, is a part of the Byzantine Empire. I've done a lot of research on the Byzantine Empire, and have a whole page of nifty links focused on their use for members of the SCA here.


This is my device: Per pall inverted Sable, Vert and Argent, 2 Harps Argent and an Oleaster Tree proper fructed Or
(or will be when I get it through the submissions process)
The oleaster tree is also known as "Trebizond." Kinda cute, huh?
---
In the SCA, I have a number of interests (in no particular order). Some of these links will take you to other sites.

Scribal Arts

Thrown Weapons
Costuming (Garb)
Embroidery
Jewelry
Heavy Weapons

and others.
---
Heidi Johnson
heidij@rocketmail.com
---
Back to my home page